This week on the Meat Wednesday Podcast, the Meat Boys welcome a special guest to chop up the latest stories from inside WWE's squared circle. With Italian Sausages on the menu, the Boys discuss the hottest topics from the worlds of wrestling and entertainment, including the upcoming Women's Evolution and the latest news from Comic-Con, before wrapping things up with a surpisingly lively edition of Fresh Spawn of the Week.
Intro and Dinner Discussion (Start – 31:05)
Sean kicks off this week's episode by laying down the recipe for the night's feast, Italian Sausages done two ways; first, an Italian Sausage Marinara sauce with sliced sweet Italian sausages and garlic bread, and secondly, a medley of cooked onions and bell peppers mixed in with spicy, hot Italian sausages on fresh bakery rolls. The Boys welcome a very special guest, JP, host of the Irish Whip Podcast, before going in-depth on some of the latest stories from the world of professional wrestling, including WWE's upcoming Evolution PPV and the potential of former UFC fighter Matt Riddle debuting in the WWE.
Cuck of the Week (31:05 – 42:05)

With The Irish Whip's JP serving as our Guest Judge for the week, the Boys break down a disgraceful group of potential Cuck nominees, including swimming sensation Ryan Lochte, along with the sad future awaiting a generation of gender-free babies. Tune in to hear Special Guest Judge JP's decision on which nominee deserved the honor of this week's "Cuck of the Week".
Breaking Down Comic-Con (42:05 – 53:50)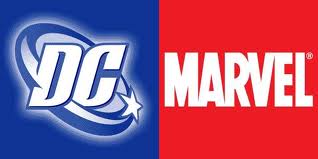 The Boys take a look at the ongoing rivalry between the DC and Marvel Cinematic Universes, and how the recent departures of directors Zack Snyder(DC) and James Gunn (GotG) will have an impact on the upcoming films in each franchise.
Rough 'n' Rowdy 4: Pride vs Prejudice Update (53:50 – 56:00)


As always, Rough n Rowdy puts forth an incredible card, loaded with a brother vs. brother matchup (Guinn Bros), a skater vs. an ex-cop (the 'ex' only seems to raise the stakes), and a headlining bout between a despicable, disgusting convicted felon in the disappointing form of Brae Menteer, taking on the proud, powerful frame of a real man, who goes by the name of Patrick "Gay Pat" McAuliffe.
Fresh Spawn of the Week (56:00 – End)
This Week's FSoTW brought to you by Owl's Nest Golf Course and Resort


The Boys goes in-depth on a variety of spawn nominees this week, including the rare "real world re-spawn". Tune in to find out who the Boys elected as this week's Fresh Spawn of the Week.
Thanks for listening, and make sure to tune in every Wednesday at 8:00pm for dinner with the Meat Boys.